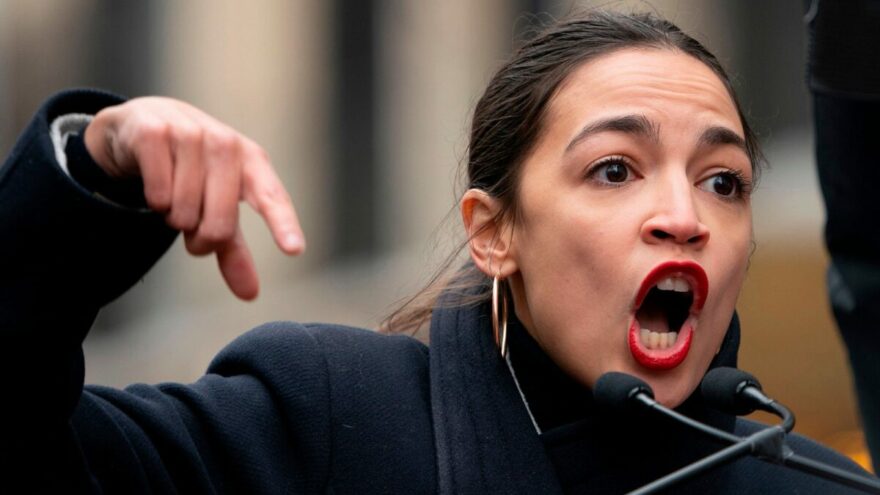 AOC: Pro-Israel PAC is 'Extremist' Org That Destabilizes Democracy
November 1, 2023
Rep. Alexandria Ocasio-Cortez (D-NY) accused the American-Israel Public Affairs Committee (AIPAC) of being an "extremist organization" that "destabilizes" American democracy, and of being "racist" and "bigoted" toward lawmakers of color.
"AIPAC endorsed scores of Jan 6th insurrectionists," the Democratic Socialist of America (DSA) congresswoman said. "They are no friend to American democracy. They are one of the more racist and bigoted PACs in Congress as well, who disproportionately target members of color," she continued. "They are an extremist organization that destabilizes US democracy."
AIPAC responded to Ocasio-Cortez's post, blasting her peddling "of the same tired lies [and] spin."
"[Ocasio-Cortez] and the Squad summed up: People who disagree with us are racist," AIPAC posted on Wednesday. "AIPAC stands with pro-Israel Democrats and Republicans of all races, genders, and backgrounds who support the US-Israel alliance."
"And we oppose those who don't, like you," the group added.
AOC's post came in response to a post from AIPAC criticizing the members of the "Squad" — and Kentucky GOP Rep. Thomas Massie — for voting against the House resolution standing with Israel in the country's war against Hamas.