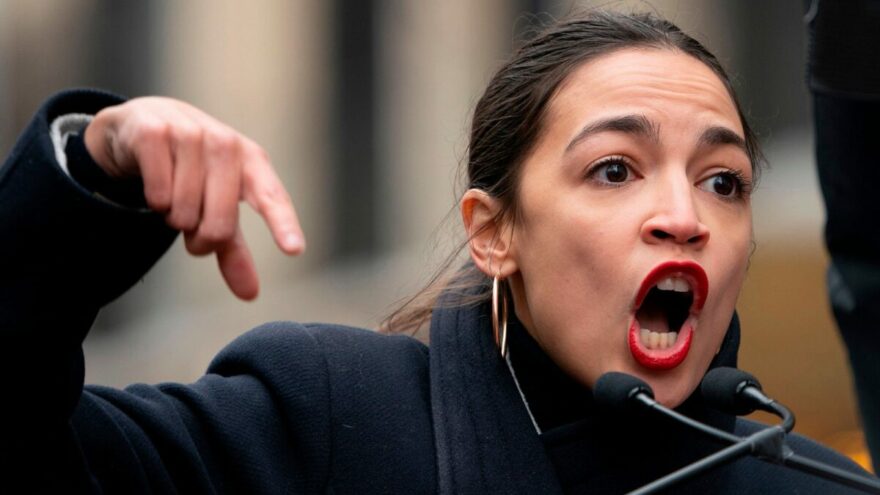 AOC Attacks Kyrsten Sinema over Filibuster: 'Take a Seat'
May 4, 2022
In a tweet posted on Tuesday after Politico published a leaked Supreme Court decision that could signal the end of Roe v. Wade, radical Rep. Alexandria Ocasio-Cortez (AOC) attacked a fellow Dem, the more moderate Sen. Kyrsten Sinema, over her refusal to kill the filibuster.
"We could protect Roe tomorrow, but Sinema refuses to act on the filibuster," AOC wrote. "Until that changes, she can take a seat talking about 'women's access to health care.' Hold everyone contributing to this disaster accountable, GOP & Dem obstructionists included. She should be primaried."
Sinema released a statement Tuesday condemning the leaked Supreme Court decision, while refusing to shift her stance on killing the filibuster.
"Protections in the Senate safeguarding against the erosion of women's access to health care have been used half-a-dozen times in the past ten years, and are more important now than ever," she said. "Throughout my time in Congress, I've always supported women's access to health care, I'm a cosponsor of the Women's Health Protection Act, and I'll continue working with anyone to protect women's ability to make decisions about their futures," she added.