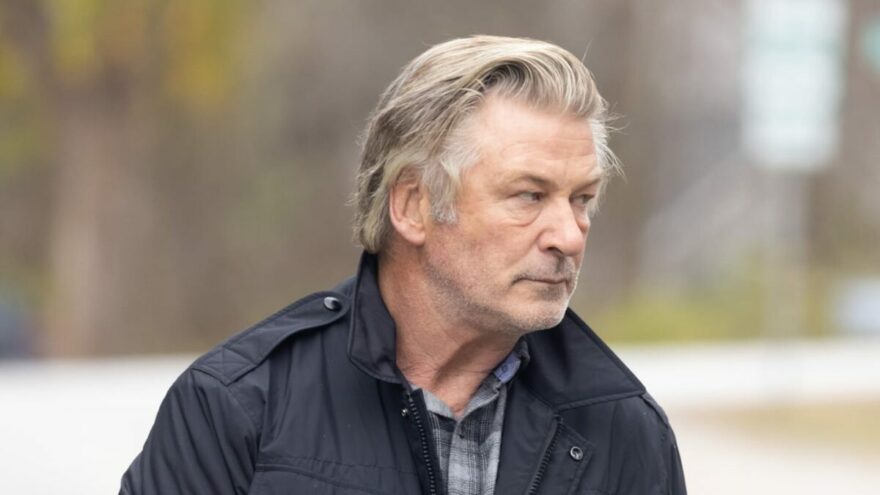 Alec Baldwin Sues 4 'Rust' Crew Members to 'Clear His Name' in Fatal Film Set Shooting
November 14, 2022
Breitbart News reported on Friday that anger management failure and occasional actor Alec Baldwin, eager to clear his name, sued people involved in handling and supplying the loaded gun he was using when it fired, killing cinematographer Halyna Hutchins during a 2021 filming accident in New Mexico.
Baldwin filed a cross-complaint in Superior Court in Los Angeles alleging negligence against some of the people sued by a script supervisor, Mamie Mitchell. Among other things, it seeks a share of any damages that Mitchell may win from the people Baldwin names and asks that they pay for any damages assessed against him.
Mitchell was standing behind Hutchins, who was shot during the setup for a scene in the movie Rust at a film set ranch on the outskirts of Santa Fe on Oct. 21, 2021. Mitchell sued Baldwin, who was a producer on the film, the production company, and many others involved for assault and negligence.
Baldwin's cross-complaint read, "This tragedy occurred on a movie set — not a gun range, not a battlefield, not a location where even a remote possibility should exist that a gun would contain live ammunition… More than anyone else on that set, Baldwin has been wrongfully viewed as the perpetrator of this tragedy. By these cross-claims, Baldwin seeks to clear his name."
The reason Baldwin has been viewed — and not "wrongfully" — as the perpetrator of the tragedy is that he is the one who pulled the trigger while aiming directly at the cinematographer. As the person holding the firearm, it was his ultimate responsibility to check for a live round, not accept someone else's word for it.