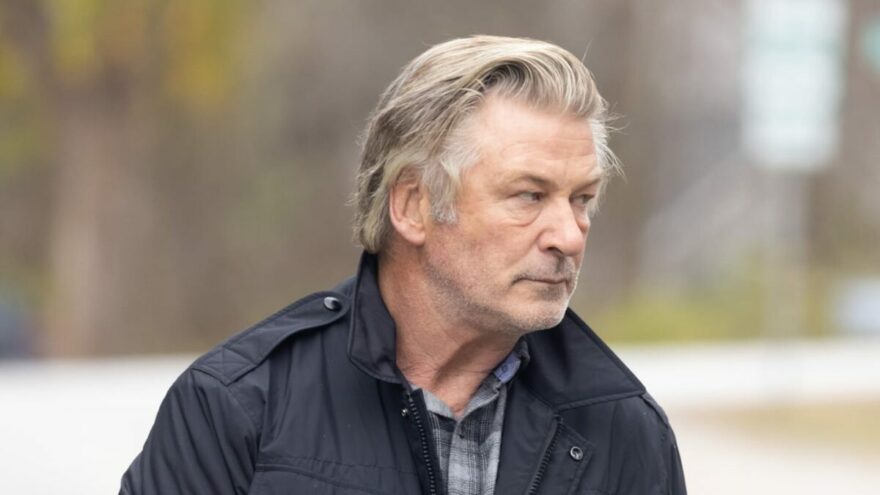 Alec Baldwin Sued by Three 'Rust' Crew Members for PTSD, Anxiety
February 28, 2023
The Wrap reports that three crew members from the ill-fated western film Rust have filed suit against actor/activist/anger management failure Alec Baldwin, claiming they suffered post-traumatic stress disorder and anxiety due to Baldwin's accidental shooting death of cinematographer Halyna Hutchins.
From The Wrap:
On Monday, three plaintiffs Ross Adding, a dolly operator; Doran Curtin, a set costumer and Reese Price, a key grip, sued the actor and producers over the alleged negative mental and emotional impact of Hutchin's fatal shooting in a lawsuit obtained by TheWrap. At the time of the incident, the three workers were in the church building at the Bonana Ranch near Santa Fe, New Mexico.

The lawsuit is just one of the many suits that have been filed in connection to the shooting. The plaintiffs all say they were near Baldwin when the gun was fired, adding that they experienced "blast injuries" from the blaring sound of the gunshot. The complaint states Hutchins' body dropped right in front of Curtin, mentioning the cinematographer "grabbed her abdomen" as she fell.
The plaintiffs have also sued the Rust producers, including Baldwin, who maintains his innocence and that he never pulled the trigger on the gun in question.
Hutchins' parents and sister are suing Baldwin as well.