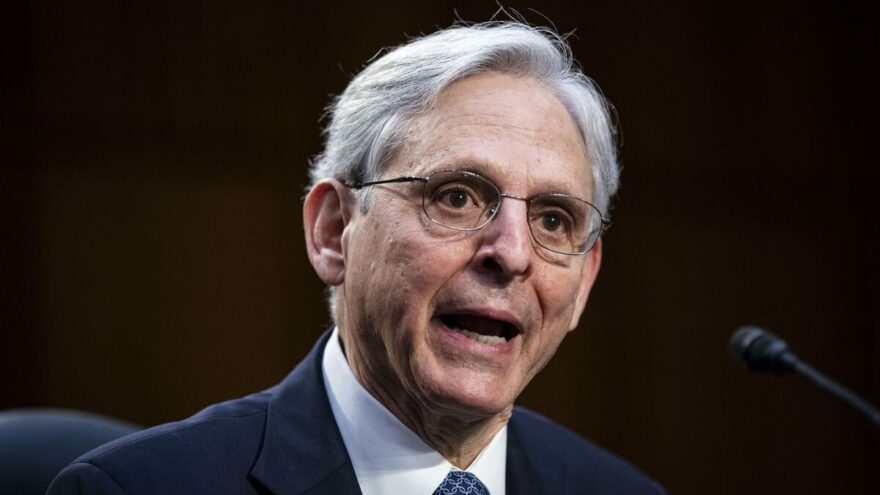 AGs to Garland: Don't Prosecute Critics of Child Trans Surgery
October 14, 2022
Thirteen state attorneys general have written a letter of warning to U.S. Attorney General Merrick Garland against prosecuting critics of child gender transition surgeries.
The letter comes as the left-wing medical establishment, including the American Academy of Pediatrics (AAP), American Medical Association (AMA), and the Children's Hospital Association (CHA), sent a letter to Garland asking him to investigate and prosecute those who disagree with their practices on treating gender dysphoria in children.
"You cannot and should not undertake such investigations or prosecutions," the attorneys general, led by Tennessee's Jonathan Skrmetti, wrote. "The president of the Children's Hospital Association targets 'misleading and inflammatory comments that result in threats. No doubt the medical associations object to the characterization of double mastectomies for minors as 'mutilation' or 'cutting healthy breasts off teen girls,' or of hormonal treatments as 'chemical castration.'"
"These descriptors may inflame and provoke," they wrote. "They are also entirely protected by the First Amendment."
"One might expect a bit more intellectual humility from U.S. medical organizations when they address the life-altering, irreversible procedures they are championing as the cure du jour for pediatric gender dysphoria," they wrote before comparing the modern medical fanaticism about gender treatments to the eugenics movement and the use of lobotomies.