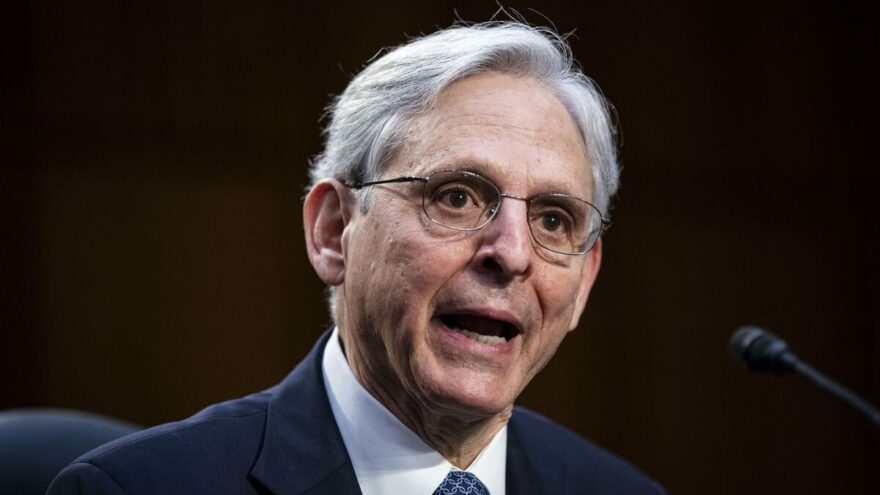 AG Vows to Fight for Abortion With 'Every Tool at Our Disposal'
June 27, 2022
In a statement released on Friday after the Supreme Court ruled to reverse Roe v. Wade, far-left Attorney General Merrick Garland vowed that the Department of Justice would use "every tool at our disposal" to fight for abortion.
"The Justice Department strongly disagrees with the Court's decision. This decision deals a devastating blow to reproductive freedom in the United States. It will have an immediate and irreversible impact on the lives of people across the country," Garland wrote."
"The Justice Department will work tirelessly to protect and advance reproductive freedom," he added, saying the DOJ will "continue to protect healthcare providers and individuals seeking reproductive health services in states where those services remain legal." He continued: "We also support other legislative efforts to ensure access to comprehensive reproductive services," vowing that the department "will use every tool at our disposal to protect reproductive freedom."
"And we will not waver from this Department's founding responsibility to protect the civil rights of all Americans," Garland concluded.
Let's recall that abortion is not a "civil rights" issue, nor is it "reproductive health care." It is infanticide. And ruling it unconstitutional does not make it illegal. So, those determined to kill their inconvenient unborn children will still be free to do so, Garland's panic notwithstanding.