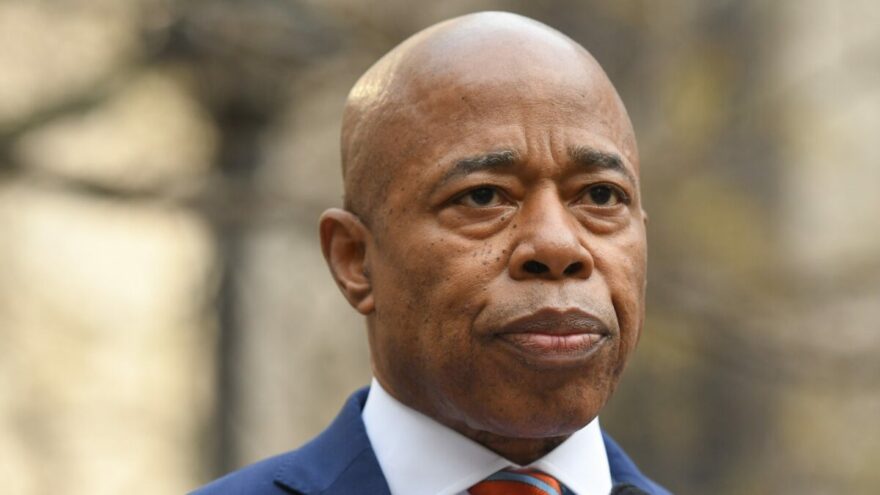 Adams to NYC: Use Apple AirTags to Combat Surging Car Thefts
May 4, 2023
During a press conference on Sunday, New York City Mayor Eric Adams (D) recently encouraged residents to install Apple AirTags in their vehicles to help combat the city's surging car theft numbers.
At the press conference held at the Bronx's 43rd precinct, Adams disclosed that 200 instances of grand larceny of vehicles had occurred. The largest increase among NYC's seven major crime categories, 4,492 vehicle thefts have been reported this year, up 13.3 percent from the same period last year.
Adams announced the giveaway of 500 free AirTags and urged New Yorkers to "participate" in the fight against car theft by using them, stating, "It's very simple. The charging life lasts a long time, and you can see in real time where that vehicle is located." New York City Police Department Chief Jeffrey Maddrey tweeted, "Help us help you, get an AirTag."
During the press conference, Adams was asked if AirTags work with Android devices, to which he responded, "Why would anyone have [an Android phone]?"
Instead of simply handing out AirTags to a few New Yorkers affluent enough to own iPhones, here's an alternative suggestion for Adams and his police chief: restore law and order for everyone, even those primitive Android users.