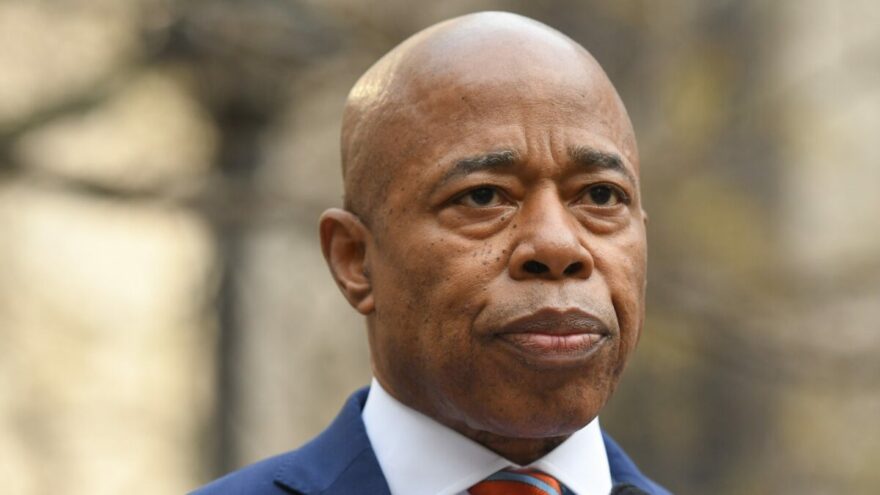 Adams Cuts Police, Education Budgets To Deal With Ongoing Illegal Immigration Crisis
November 16, 2023
New York City Mayor Eric Adams (D) announced Thursday that his administration would be making significant cuts affecting NYPD and Education Department budgets, saying the cuts are necessary to deal with the ongoing illegal immigration crisis.
Adams' budget cuts will freeze police hiring, dropping the number of NYPD officers to below 30,000, The New York Times reported. The budget cuts will also slash the city's Education Department budget by more than $1 billion over the next two years, affecting school programs and libraries.
"No city should be left to handle a national humanitarian crisis largely on its own, and without the significant and timely support we need from Washington, D.C. Today's budget will be only the beginning," Adams said.
The move comes two days after Adams warned in a press conference that budget cuts to help deal with the illegal immigration crisis would be "extremely painful for New Yorkers," adding, "In all my time in government, this is probably one of the most painful exercises I've gone through."
The cuts to the NYPD come just a month after Adams said the Big Apple needs more police officers as the city faces a rise in felony and misdemeanor assaults and car thefts.
Fellow leftists such as Lincoln Restler, a chair of the City Council's progressive caucus, slammed Adams: "Mayor Adams's unnecessary, dangerous and draconian budget cuts will only worsen New York's affordability crisis and delay our city's economic recovery by cutting funding for the schools, child care, food assistance and more that help New Yorkers live and raise families in this city."