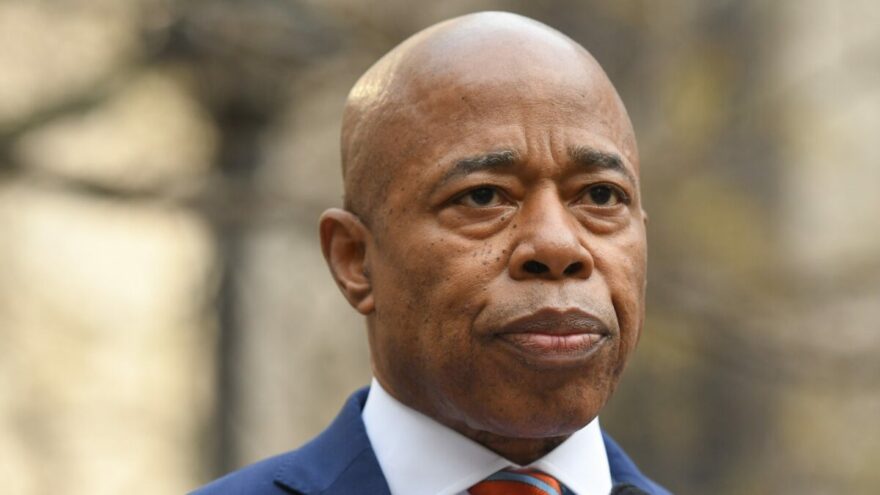 Adams Attends Celebrity Dinner in LA as Crime Rages in NYC
May 11, 2022
New York City Mayor Eric Adams (D) is taking heat for reportedly jetting out to Los Angeles for a star-studded, A-list private dinner as his city spirals in a surge in crime.
Adams reportedly sat down to a special dinner with 14 other diners, including Paris Hilton, Kate Hudson, Goldie Hawn, sports agent Rich Paul, Casey Affleck, producer John Goldwyn, former ambassador to the Bahamas Nicole Avant — who is also married to Netflix chief Ted Sarandos.
The dinner was supposedly put together to welcome the New York Mayor into the inner circle of Hollywood and to help him sell the education initiative he is crafting with Nicole Avant. The event was held in L.A.'s San Vincente Bungalows, well-known for its strictly enforced discretion and top security policies.
Big Apple voters appear to be furious that he has dropped the ball on crime. Crime has jumped 36.5 percent in the New York compared to a year ago, with robberies, carjackings, and assault all up double digits. A poll released just last week finds that only 37 percent of respondents feel Adams is doing a good job on crime since taking office last November, down from 49 percent who approved of him in February.