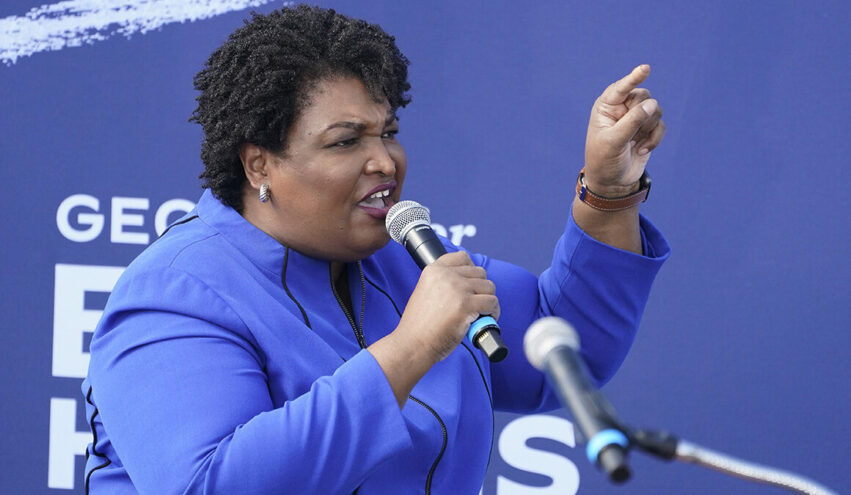 Abrams Urges Hollywood: Don't Boycott GA, 'Stay and Fight'
April 15, 2021
Fair Fight, founded by Democrat voter fraud maven Stacy Abrams, is scrambling to stop Hollywood from pulling projects from Georgia in protest over the state's new election integrity law, pleading to "stay and fight" instead, according to Breitbart News.
"Brian Kemp and Georgia Republican lawmakers are singularly responsible for any job that is lost and any dollar that goes out of Georgia, because they prioritized suppressing voters of color over the economic well-being of all Georgians," lied Fair Fight spokesman Seth Bringman in the wake of Hollywood star Will Smith pulling production of his slave drama Emancipation out of Georgia.
"We urge events, productions, and businesses to come to Georgia and support the very communities whose access to the ballot will be hurt by Senate Bill 202. Come to Georgia and speak out against voter suppression. Stay and fight," the statement added.
The false narrative pushed by Abrams and her cohorts on the left is that Georgia's recent election integrity law is a "voter suppression" law and "a return to Jim Crow." In fact, it expands ballot access, mandates drop boxes, adds online absentee ballot requests, and increases weekend and early voting.
But election integrity reduces voter fraud, which Democrats need in order to seize and maintain power.