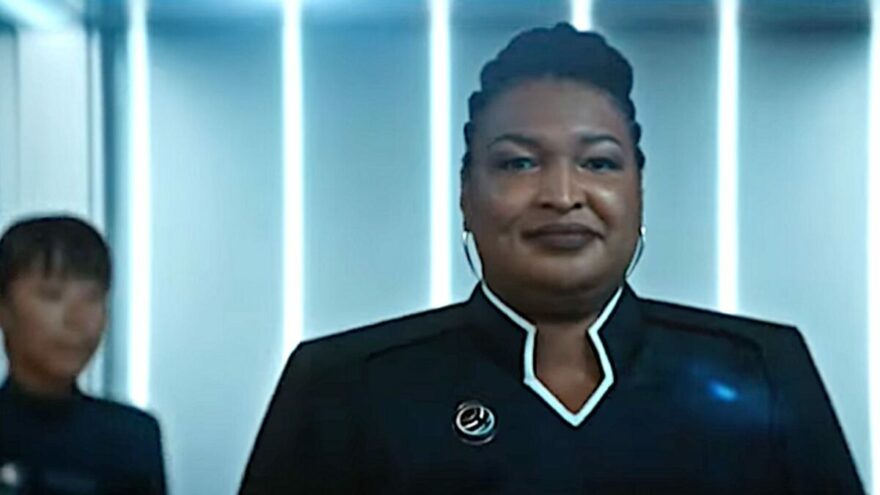 Abrams' TikTok Debut Features Campaign Mgr Flipping the Bird
May 27, 2022
Breitbart News reports that Georgia Democrat gubernatorial candidate and voter fraud enthusiast Stacey Abrams' first TikTok video, posted Thursday, features Abrams' campaign manager giving two middle fingers during a dance to a viral Lizzo song.
Lauren Groh-Wargo, who was Abrams' campaign manager in her failed 2018 bid and is now working in that same role again, made the obscene gesture during a part of the song "About Damn Time" in which Lizzo sings, "Cause I give a fuck way too much. I'ma need like two shots in my cup."
Abram is facing a rematch with Gov. Brian Kemp (R), who beat Abrams in 2018 — a loss which the deluded Abrams has never conceded.
Kemp campaign press secretary Tate Mitchell shared a screengrab of Groh-Wargo and referenced Abrams' controversial comment last weekend that Georgia "is the worst state in the country to live in." Mitchell wrote, "In less than one week Abrams said Georgia is 'the worst' and her campaign manager posted a video flipping off the masses. Steady as she goes, guys!"