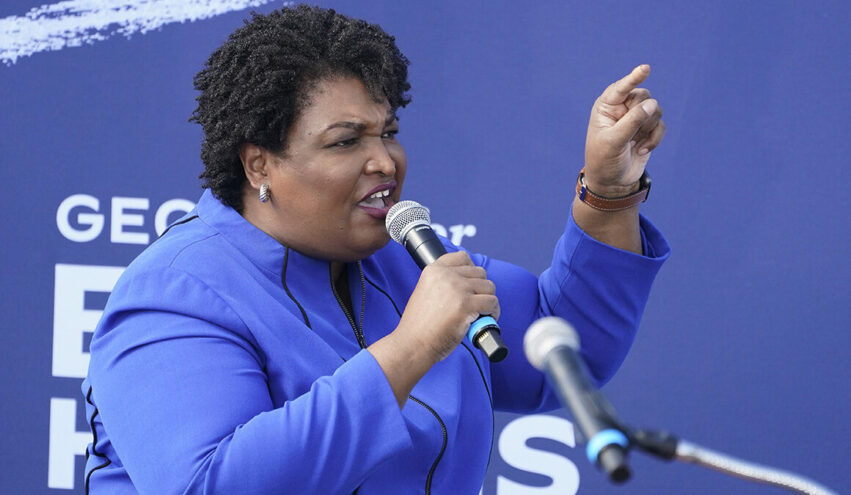 Abrams Slams Kemp For Putting Guns Ahead of GA's Economy
August 3, 2022
In an exclusive statement provided to Fox News Digital, Democrat Georgia gubernatorial candidate Stacey Abrams blasted incumbent Republican Gov. Brian Kemp following reports that the cancellation of Music Midtown, an annual Atlanta music festival, was due to Georgia's permissive gun laws.
"Brian Kemp is putting a dangerous agenda on guns ahead of Georgia's economy and growing jobs," voter fraud enthusiast Abrams wrote. "Once again, Georgians' best interests are taking a backseat to Kemp's political ambitions — and our state is forced to pay the price at a rate of $50 million lost from our economy."
"Georgians deserve leadership that will work hard to fight rising crime rates and implement common sense gun safety proposals while protecting our state's economic growth," she added. "Kemp may only think about the needs of his right-wing base, but as governor, I will work hard to protect the lives and livelihoods of all Georgians."
Organizers of the planned September festival announced Monday that it would be canceled but did not provide a reason. A number of media outlets, including the Atlanta Journal-Constitution, reported that the cancellation was due to fear of a potential lawsuit over the event banning firearms while on public grounds, something some have suggested might not be allowed under current Georgia law.