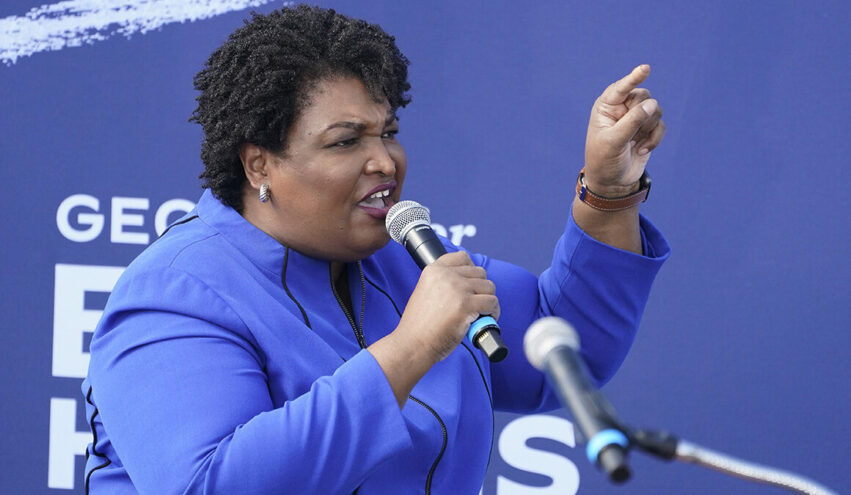 Abrams Seeks National Voting Rights Action Before 2022 Race
December 21, 2021
In an interview last Thursday with The Associated Press, Democrat voter fraud enthusiast Stacey Abrams called on Congress to act on voting rights as she launches her second bid to become Georgia's governor
Senators including Georgia Democrat Raphael Warnock, another leftist who has benefited from Democrat voter fraud, have been arguing in recent days that senators need to override Republican opposition to new federal voting guarantees by weakening the legislation-blocking filibuster, which would allow the Democrats' slight majority to pass new rules. Otherwise, Abrams said, more Republican-dominated state legislatures nationwide will adopt voting restrictions like Georgia did this year.
"Starting in January, when legislators come back into session in 2022, we're going to see a maelstrom of voter suppression laws," warned Abrams, who still has not conceded that she lost the 2018 gubernatorial election. "I understand the resistance to completely dismantling the filibuster. But I do believe there's a way to restore the Senate to a working body so that things like defending democracy can actually take place."
According the the Democrat dictionary, "defending democracy" is defined as "seizing government power and instituting a one-party state."
Abrams insists she can still win the election in Georgia next year even if there are no changes to its new law. "Winning an election isn't about magic," she said. "Voting isn't magic. It is medicine. It takes time, it takes effort, it takes continued investment."
And for Democrats, winning takes widespread voter fraud.