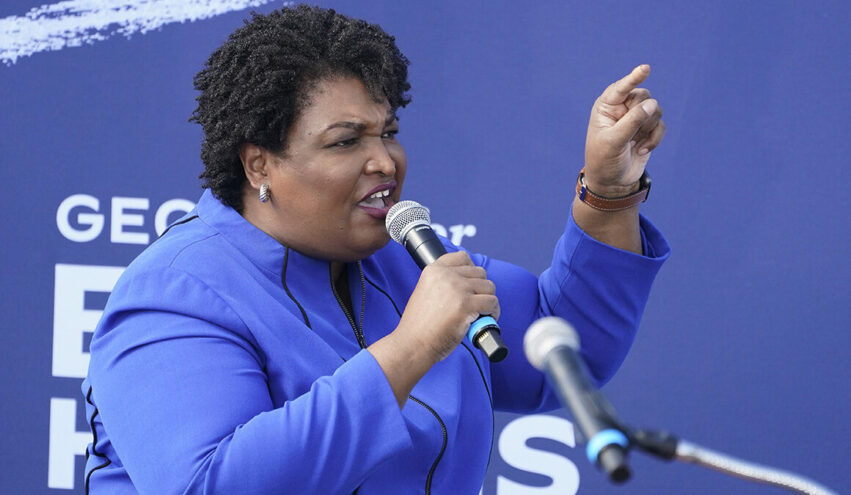 Abrams: Republicans Can't 'Win Without Voter Suppression'
December 30, 2020
Monday on CNN's New Day, failed Georgia gubernatorial candidate Stacey Abrams from the party of massive voter fraud declared falsely that "Republicans do not know how to win" elections "without voter suppression."
CNN's Jim Sciutto began by stating that "the president still denies the outcome of this election" — perhaps because the Democrats demonstrably stole it — and that Republicans are "writing up voting restrictions" to rein in "some of the voter expansion measures we saw in this cycle."
Those Democrat "voter expansion measures" Republicans want to restrict include a tsunami of illegitimate mail-in ballots, the refusal to allow observers at voting locations, the trashing of mail-in votes for President Trump, voting machines calibrated to skew the election results in favor of Joe Biden, and more — all documented.
Asked what she intends to do about the GOP's purported voter suppression, the radical, race-mongering Abrams replied, "We are going to work to mitigate [it]. You're absolutely right. when voter suppression was put on its heels in the 2020 election, through the work of Fair Fight 2020 and other organizations around the country, we saw voters turn out in record numbers and in record composition in Michigan, in Wisconsin, in Pennsylvania and Arizona, here in Georgia. When we create access to the right to vote for eligible citizens, more people participate. And Republicans do not know how to win without voter suppression as one of their tools."
Pure leftist projection. Abrams is covering for her own Party's blatant, attempted theft of the 2020 election. She, like her fellow Democrats, care only acquiring power at any cost.