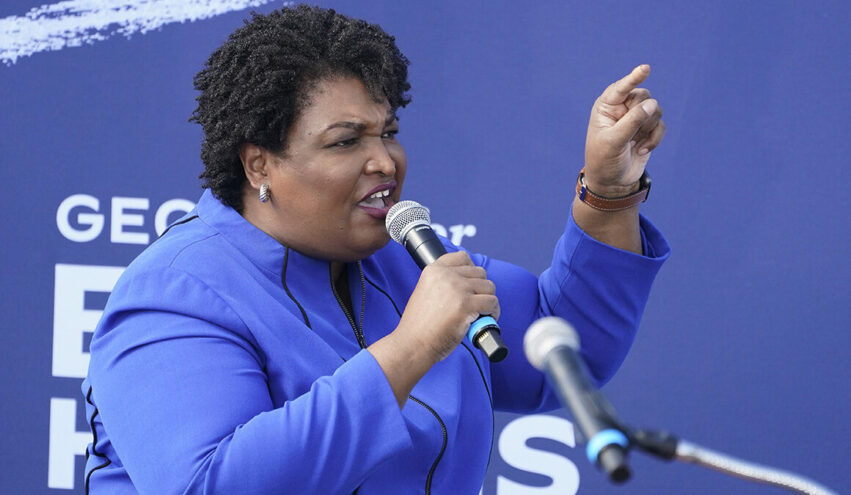 Abrams Publishing Children's Book on Perseverance, Bravery
July 22, 2021
Voter fraud enthusiast and failed gubernatorial candidate Stacey Abrams is releasing her first picture book for children, Stacey's Extraordinary Words, to be published December 28 by Balzer + Bray.
The book reportedly is based on Abrams' childhood experience competing in elementary school spelling bees. In a statement, Abrams said, "Words have always been important to me. I loved competing in spelling bees as a young girl. With this book, I want to inspire children to speak up for themselves and for others—and to keep trying if they don't succeed the first time around."
The story follows some of what she went through. "Like Jake, some kids picked on me and others who were different. Over the years, I learned how to use my words to do good, even when I am most afraid."
She has also used her words to vilify her political opponents as white supremacists and to promote the big lie that decrepit, unpopular Joe Biden won the 2020 presidential election fairly. That truth about using her words is unlikely to make it into her next children's book.
Abrams has also written multiple nonfiction and fiction titles. She currently has a deal for two political thrillers with Doubleday and Anchor Books, and a trilogy of romance novels Abrams published through Harlequin in the early 2000s under the pen name Selena Montgomery is also set to be re-published.
It pays to be a Democrat liar.