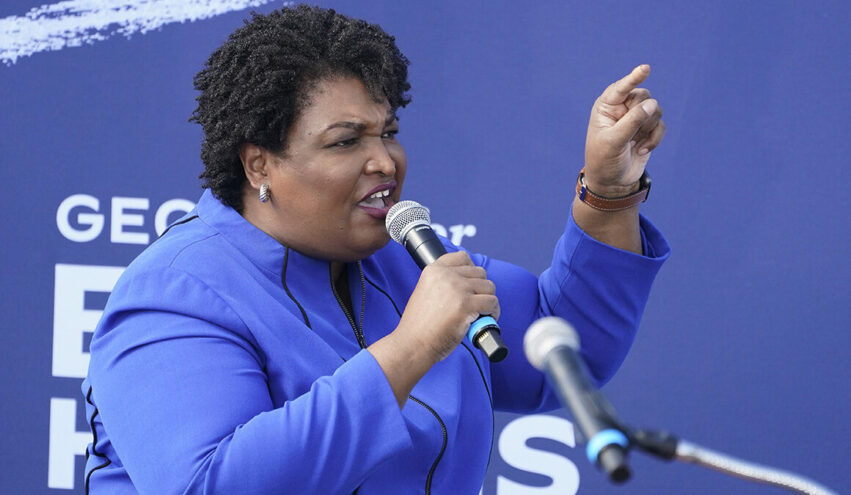 Abrams is Board Member, Gov. of #AbolishThePolice Foundation
May 31, 2022
Voter fraud enthusiast Stacey Abrams serves as a board member and governor of a UPS family foundation that has repeatedly voiced support for defunding and abolishing the police, according to Fox News.
Georgia gubernatorial candidate Abrams has tepidly tried to distance herself from the #DefundThePolice movement in the past, but she's still listed as a board member and governing person at the Seattle-based Marguerite Casey Foundation, which tweeted #DefundThePolice as recently as March of this year and #AbolishThePolice as recently as February.
The foundation has also tweeted support for abolishing law enforcement and prison systems. On Feb. 11, the group shared a story about the "Prison Industrial Complex in Atlanta" and tweeted "#AbolishthePolice." The foundation also hosted an event in early February titled, "Becoming Abolitionists—A History of Failed Police Reforms & Vision for True Public Safety."
In October 2021, the foundation held a book giveaway event promoting a book of essays called Abolition For The People: The Movement For A Future Without Policing & Prisons by cop-hating communist Colin Kaepernick.
Abrams has received at least $52,500 in income from the far-left foundation, according to her financial disclosures. Her campaign told Fox News Digital that Abrams does not hold the same views as the foundation.
Then she should cut ties from the foundation itself. But she won't because she supports defunding the police, and if she ever gets elected to anything, that will become evident.