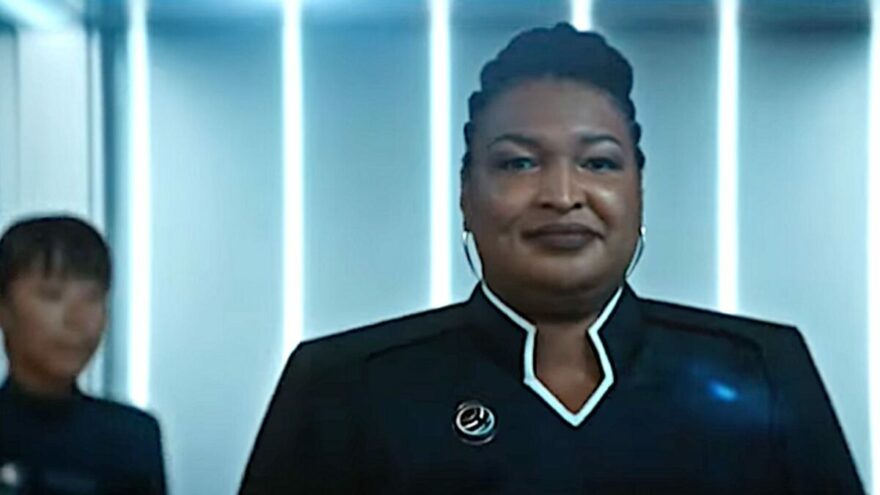 Abrams Invites Biden, Harris to Campaign for Her in Georgia
June 14, 2022
Sunday on MSNBC's Symone, Georgia gubernatorial candidate and voter fraud enthusiast Stacey Abrams invited President Joe Biden and Vice President Kamala Harris to join her on the campaign trail.
Abrams told the host, "We invite anyone who wants to see Georgia move forward to come here, and that means President Joe Biden and Vice President Kamala Harris. But what we're talking about are the needs of the state of Georgia."
Abrams went on to ramble about her intention to raise teacher pay in Georgia.
Sanders said, "So the president, vice president are welcome to come, but you are focused on Georgia, is when I'm hearing."
Abrams replied, "I am. I invite people to go to StaceyAbrams.com to know more of our plans for Georgia. Everyone is welcome to help make certain that we have one Georgia that can thrive."
By all means, Ms. Abrams, please have your Party's decrepit, unpopular President and embarrassingly incompetent VP campaign for you in Georgia. That will guarantee a Republican win in that state, so that Georgians can indeed thrive.