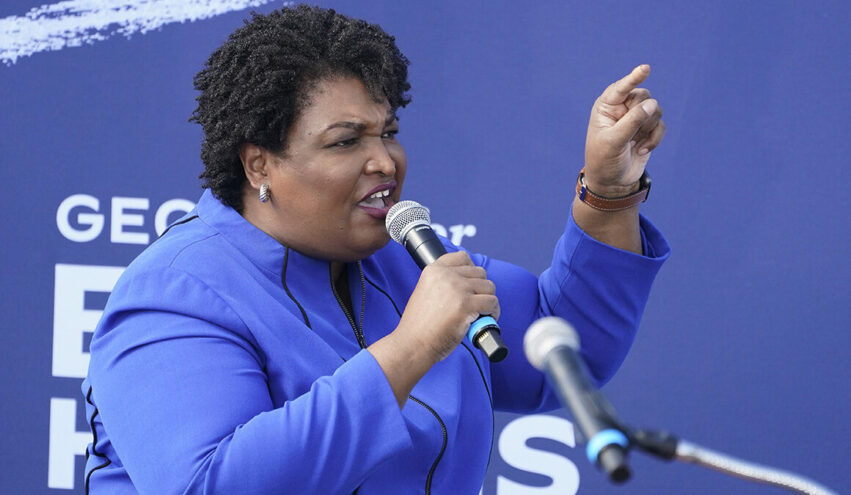 Abrams Celebrates 'Record' 7.7 Million Registered to Vote in GA
December 19, 2020
Failed Georgia gubernatorial candidate Stacey Abrams celebrated news on Friday that a "record 7.7 million Georgians" are registered to vote in the critical, upcoming Georgia Senate runoff elections.
"A record 7.7 million Georgians are registered to vote ahead of the Jan. 5 runoff election," Abrams tweeted to her 1.6 million followers. She also noted certain people and organizations she believes "deserve credit for expanding" Georgia's electorate, including the New Georgia Project and its CEO Nse Ufot, Black Voters Matter, and the Georgia NAACP.
Late last month, Georgia Secretary of State Brad Raffensperger, a Republican, accused the New Georgia Project of encouraging non-Georgia residents to register. The CEO Ufot denied it, claiming "the Secretary of State is resorting to desperate attempts to smear law-abiding organizations and scare eligible Georgians from registering to vote in critical upcoming elections."
Why would Raffensperger's accusation scare eligible Georgians away from voting? No one objects to eligible voters, but only Republicans object to ineligible voters. Democrats depend on them to win.
Last week on CNN, Abrams, whose lust to become President surpasses even that of Hillary Clinton, told propagandist host Jake Tapper, "Democrats are prepared to win this election. This is the first runoff where we have the level of investment and engagement that it takes to win a runoff. We know from the numbers we are in a good place."
A more honest translation: Democrats are prepared to steal this election through massive voter fraud, just as they did with the presidential election last month.