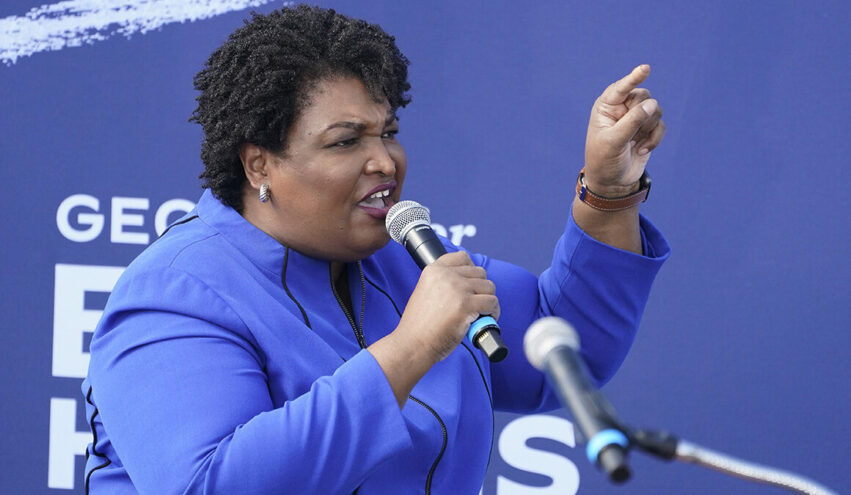 Abrams at Celebrity Concert: We Win Georgia to 'Change America
December 4, 2020
During a livestream concert on Thursday to raise money for her Georgia voting initiative, failed gubernatorial candidate Stacey Abrams teamed up with a gaggle of pop stars and Broadway singers including Justin Timberlake, John Legend, and Audra McDonald to push for victory in the upcoming Senate runoff races in Georgia, which will determine which Party rules the Senate.
The end goal of the Georgia runoffs is to "change America," claimed Abrams, whose lust to occupy the Oval Office outstrips even that of power-hungry Hillary Clinton. Her words echo those of Sen. Chuck Schumer, who had previously proclaimed, "Now we take Georgia, and then we change America." Both of them echo Barack Obama's threat to "fundamentally transform" this country.
Abrams took the spotlight to claim victory in the presidential election. "Here in Georgia, we got it done on November 3rd," she crowed. But she added, "We need your help to protect voting rights and elect progressive leaders. We can and must come together to decisively elect these candidates," referring to the Georgia Senate runoff elections.
"Rock the Runoff," hosted by Scandal star Kerry Washington, was a fundraiser for Abrams' Fair Fight PAC, whose stated goal is to "mitigate voter suppression." Abrams has blamed voter suppression for her 2018 loss to Gov. Brian Kemp, a loss she has never accepted.
There is no voter suppression in America. Democrat voter fraud, on the other hand, is demonstrably rampant, but Democrats don't care about that. They care about winning.