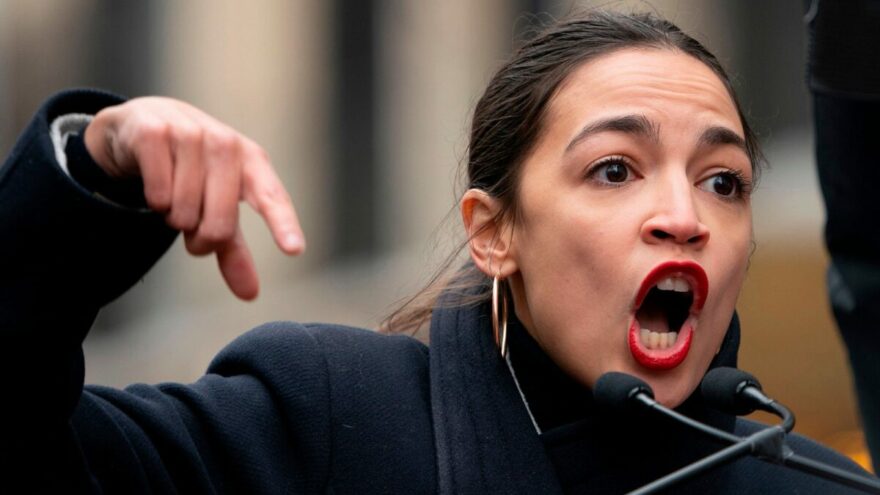 ABC News Falsely Portrays AOC, Ilhan Omar as Being Handcuffed
July 21, 2022
As viral video revealed on Tuesday, ABC News promoted Rep. Alexandria Ocasio-Cortez's (D-NY) propaganda when it shared photographs seeming to show her and Rep. Ilhan Omar (D-MN) being led away in handcuffs by police.
The two radical "Squad" members were filmed with wrists together behind their backs as if they were handcuffed while being escorted by police away from a pro-abortion protest at the Supreme Court. The charge was crowding, obstructing or incommoding, police said.
At one point, AOC temporarily forgot she was supposed to be cuffed, and raised a "fight the power" fist into the air. She then resumed her fakery.
ABC News neglected to mention that "no handcuffs were seen" until several paragraphs deep into its report.
Conservatives on Twitter slammed ABC News for the aiding and abetting the fake news. Sen. Ted Cruz advisor Steve Guest, for example, called out the purported news outlet, tweeting, "ABC can't honestly use these photos. AOC and Ilhan Omar are PRETENDING to be handcuffed."
But of course, ABC News isn't honest, and neither are AOC or Ilhan Omar.