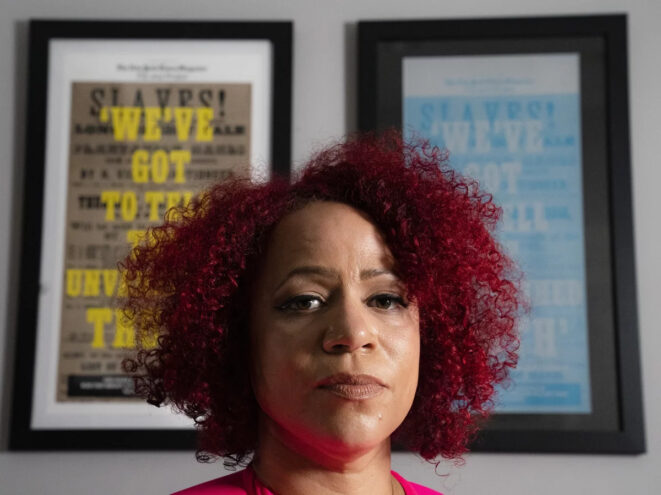 1619 Project Founder Rakes in Over $100k for 2 Days' Work
January 27, 2023
1619 Project founder and Critical Race theorist Nikole Hannah-Jones received more than $100k from Indiana taxpayers for just two days of work, according to the Daily Wire.
The Trustees of Indiana University agreed to pay Hannah-Jones $101,700 in exchange for a "2022 Themester Lecture on Identity and Identification," a contract obtained by the Daily Wire reveals. The university website explains that the event title refers to how "[r]ace, gender, ethnicity, sexuality, nationality, native language, socio-economic status, and myriad other identities shape our worldview."
Hannah-Jones received the sum for participating in two classroom discussions before then attending a "dinner-party with invited students and Union Board directors involving some discussion, but no prepared remarks from Speaker." The following day she was to give a "30-min public lecture, and 30 minutes of moderated discussion/q&a with the audience" before concluding with a "meet/greet and booksigning."
It is estimated that Jones made over $1 million over the course of 2022 for speeches on college campuses, which focus on racial inequality. Her 1619 Project, which posits "a new origin story" for America claiming it is and always has been systemically racist, is being made into a docuseries by Hulu.
Lucrative "work" if you can get it.