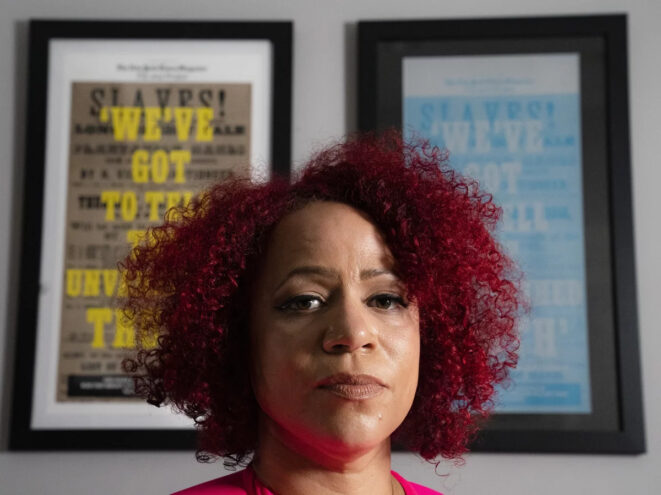 '1619 Project' Creator: Americans Racist Toward Multiracial Citizens
January 31, 2023
Disney's Hulu released the first two episodes of its docuseries adaptation of The 1619 Project and already accusations of racism are at the heart of it, with the New York Times' Nikole Hannah-Jones falsely claiming that many Americans simply don't want to share democracy with people of color, according to a report from mrcNewsBusters.
The series also pushes a voter suppression narrative, singling out Georgia despite a recent poll published by the Atlanta Journal-Constitution showing that 96 percent of black voters had an either "excellent" or "good" overall experience voting in the 2022 midterm election.
Hannah-Jones — who spearheaded the original New York Times Magazine series which has been debunked and delegitimized by hundreds of serious historians — is a prominent talking head in the Hulu docuseries, which debuted Thursday.
"We've made tremendous progress toward realizing our democratic ideals, and yet the ongoing fight over voting and elections show that a significant portion of our country still doesn't believe in democracy, if democracy requires sharing power with multiracial citizens in our multiracial nation," she said in the series. "I think a lot about what it would take for a true democracy to take shape in this country, and I worry about how the nation will respond to what is clearly a democratic crisis."
Hannah-Jones and her ilk don't want "a true democracy" in this country. They don't even want an end to racism. They want power, and the way to acquire and maintain that power is by manipulating the populace through racial tension and division. The 1619 Project is nothing more or less than an attempt to rewrite history in order to paint the United States as a nation born out of bigotry and slavery.